Spring Specials 
Spring into Radiant Skin $160 (60 minutes)
Are you finding that your skin has become dry, dull, and/or irritated from Winter? Spring into Radiant Skin with this spiced up and sun safe peel that will leave your skin perfectly glowing and balanced. Featuring Stone Crop and Citrus and Kale C+E products, this facial will deeply hydrate and nourish your skin as well as promote healing, brightening,and collagen formation. Suitable for all skin types.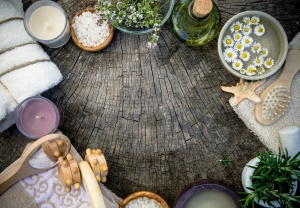 Enhance Your Treatment:
Perk Lip Treatment $75
Gentle exfoliation to remove dead skin while infusing your lips with a deeply hydrating, nourishing, and plumping serum. Includes take home treatment.
Perk Eye Treatment $155
Visibly brighten and nourish the delicate eye area. Diminishes dark circles, puffiness, and softens fine lines. Includes take home treatment.
Spring Fever Body-Wrap $175
Are you feeling the spring fever?
This stimulating full body wrap is perfect for tightening, plumping, and improving skin elasticity. We begin with a full body exfoliation, then spot treat cellulite and fine lines with Eminence Hungarian and Herbal treatment masques. Next we hydrate with Eminence cinnamon and paprika stimulating lotion; this blend of carrots, cinnamon, paprika and calendula provides moisture and an invigorating revitalized sensation while wrapped. You will leave plumped, toned, revitalized, and feeling the spring fever.
Love for Lavender $140 (saving of $60)
Do you love lavender? Exfoliate all the winter blues away and submerge yourself in this luxurious lavender hot oil massage. Enjoy the aromas of Lavender and the healing relaxing properties of this spring flower. Take the experience home with a lavender shoulder wrap.
We honor our active military with 10% discount on all services.
Thank you for your loyalty, and help supporting your locally owned organic day spa.

Happy Spring Days From Aqua Wellness Day Spa Staff!